Access to global
business resources.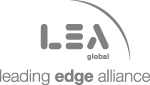 Vasapolli & Associati is a member firm of Leading Edge Alliance.
Leading Edge Alliance has been ranked by The International Accounting Bulletin (IAB) as the 2nd largest international professional association of independently-owned accounting and consulting firms.
It enables member firms to access the resources of a multibillion dollar global professional services organization, providing business development, professional training and education, and peer-to-peer networking opportunities nationally and globally, around the corner and around the world.
Leading Edge Alliance is represented in over 100 countries, with 460 offices and generating revenues of 2.6 billion dollars.