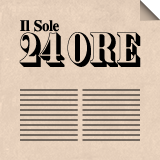 25 settembre 2023 / ARTICOLO
Holding per partecipazioni minoritarie?
L'evoluzione interpretativa in corso in merito all'applicabilità dell'esenzione, per le partecipazioni sociali, dall'imposta di successione e donazione, porta a interrogarsi se una holding personale sia ancora uno strumento efficiente per detenere e poi trasmettere ai discendenti una partecipazione di minoranza qualificata in una società operativa. Il nostro partner Andrea Vasapolli esamina tale caso in un articolo pubblicato in data 25/09/2023 su "Il Sole 24 Ore".
PDF Il Sole 24 Ore, 25 settembre 2023
---
25 September 2023 / ARTICLE
Holding companies for minority shareholdings?
The ongoing developments in the interpretation of the applicability of the exemption from inheritance and gift tax for shareholdings in companies raises the question of whether a personal holding company is still an efficient instrument for holding and then passing on to descendants a qualified minority shareholding in an operating company. Our partner Andrea Vasapolli examines this case in an article published in 'Il Sole 24 Ore' on 25 September.