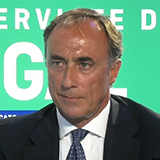 29 luglio 2019 / NEWS
Wealth Planning
Quali sono le opportunità e gli strumenti offerti dal nostro ordinamento in materia di Wealth Planning? L'intervista di Le Fonti Legal ad Andrea Vasapolli.
---
29 July 2019 / NEWS
Wealth Planning
What are the opportunities and instruments offered by Italian law in the field of Wealth Planning?
The interview of Le Fonti Legal with Andrea Vasapolli.